The Healing Revolution® began 30 years ago with the establishment of King Bio. Its founder, Dr. Frank King, was inspired to find the root causes of illness and empower the whole person.
He cultivated an interest in developing pure water-based homeopathic medicines – a type of natural product that was not, to his knowledge, being produced anywhere else. Committed to researching and developing this new homeopathic medicine, Dr. King moved to Asheville, North Carolina, and opened King Bio in 1989. For more than 25 years, King Bio's mission has remained true to the empowerment of whole person health, most recently including breakthroughs in whole food dietary supplements. Dr. King's vision for the company has always centered around three core guiding principles: health, wholeness, and innovation.
Health. As an FDA-registered homeopathic pharmaceutical company, King Bio manufactures safe, natural, over-the-counter medicines and provides contract manufacturing and private label services. All of the homeopathic ingredients we use are recognized by the FDA and the Homeopathic Pharmacopoeia of the United States (HPUS), and our medicines are produced in strict accordance with current good manufacturing practices (cGMPs).
Wholeness. The Healing Revolution focuses on helping people discover their amazing life potential. Our medicines are formulated to target both the mind and the body, bringing forth physical, mental and emotional well-being. Dr. King's newest book, The Healing Revolution: Eight Essentials to Awaken Abundant Life, Naturally, offers a multi-dimensional lifestyle approach, empowering people to take back their health in Eight Essential areas of everyday life.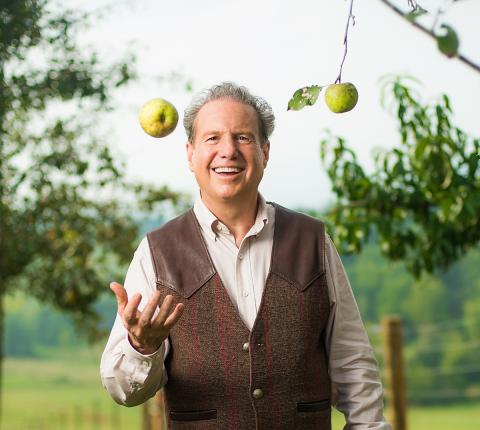 Innovation. Dr. King developed our pure water base. Using multiple homeopathic ingredients at multiple, high potencies, Dr. King has formulated more than 500 condition-specific homeopathic medicines. (For more information about our products, see our  FAQs.) In the summer of 2014, King Bio celebrated 25 years of innovation at the Healing Revolution Summit: a three-day, natural health symposium with workshops, guest speakers, CEU credits, bison ranch tours, a tradeshow, and more.
Throughout our journey, we've seen thousands of people find new joy and health by following the simple life-giving principles that make up the Healing Revolution − now that's something to celebrate!
Subscribe to the Healing Revolution newsletter so you can stay tuned and become a part of this exciting adventure. We'd love to support you in your journey of awakening the healing power within.